Polishing Japanese Swords, Why is the sword polish waiting list so long?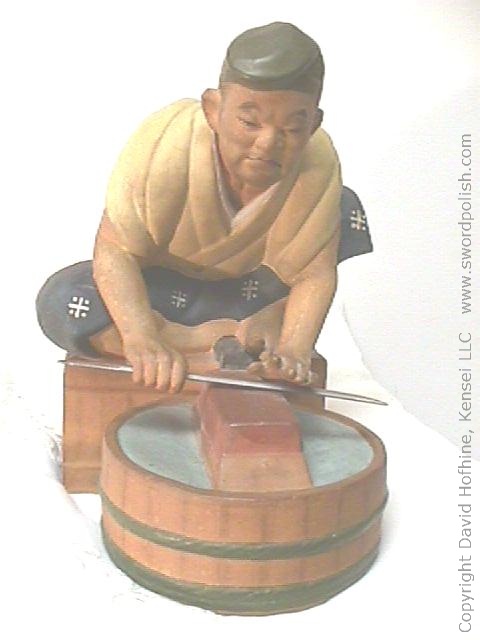 THE BETTER SWORD POLISHERS WILL ALWAYS HAVE THE LONGEST WAITING LISTS.





That is a frustrating but irrefutable fact.





If you've been waiting a really long time feel free to contact me for an update.




Scheduling

To add your blade to the waiting list, all I need is your contact information, email, phone number and mailing address, so I can contact you when I am ready to start on your sword. No down payment is required. All contact information is kept strictly confidential.

Unlike most polishers, I let you keep your blade (and your money) until I am actually ready to start working on it. I do this to minimize my own liability, by keeping as few blades as possible on hand at any one time. This also gives you the luxury of having your blades to enjoy and the ability to change your mind about which blade you would like to have polished without penalty. The down side is that I am less able to predict exactly when I will be able to work on a given sword. I find most people to be happy with the trade off.

My waiting list has really exploded in recent years. I am doing what I can to try and keep it down to a reasonable length. There is currently about a 23 month wait for various polishing services. If you are not familiar with traditional Japanese sword polishing this may sound like a long wait, but by polishing standards it is actually quite good. To have a blade polished in Japan usually takes at least 2 to 3 years depending on how well connected you are. Some togishi have waiting list that extend out more than 7 years! Anyone who is doing completely traditional hand polishing will not be able to finish more than 2 large blades a month. I have personally spent an entire month on just one particularly large and important blade. At this rate it only takes a few regular customers and a hand full of blades to fill up a LOT of time. Any polisher you come across who does not have a significant waiting list is not to be trusted with your blades. They are either NOT doing completely traditional hand polishing (i.e. sand paper and acid!) or they have NO repeat customers, even worse! Beware the polisher who can, "take your blade right away" or "just happens to have an immediate opening".

Click here for more information on why the long wait.

Finally, be smart, do yourself and your swords a favor and either wait for someone qualified to work on them or maintain them as is. If you allow an unskilled person to work on your blades, they will be worth LESS after they are "polished" than they were before. Even if they appear cleaner and you can see more, the damage done in lost metal and skewed geometry will be worse than if you just left them unpolished. Any sophisticated collector will be able to instantly identify the work of an unskilled polisher. NO polish is always better than a BAD polish.

Click HERE for more information on amateur sword polishers.
Complete SERVICE and PRICE listing
Why Choose DAVE?
Recent Work
Before and After
Sword Polishing Pictures
Original Art!
Why is the waiting list so long?
Keisho or Sashikomi finish?
Packaging and Shipping
World Senbongiri Record Broken!
Judo Photos

Facebook for David Hofhine's Kensei LLC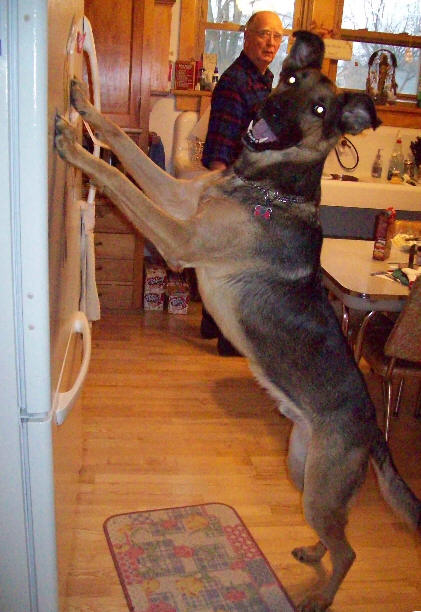 Giant Puppy has to wait for dinner!!!




PLEASE NOTE:

The blades featured on this web site are not currently in my possession, do not belong to me, and are not for sale as far as I know. An absolute minimum number of blades (usually just one or two unmounted and unpolished) are kept on hand at all times to minimize liability. -David Hofhine









Please feel free to contact me for more information at the following address:
---
E-mail: davidhofhine@hotmail.com

Copyright Kensei LLC



E-MAIL



Recent Work!


Facebook Sword Polishing


Before
and After Photos!


Prices and Services



Getting on the List



Packing and Shipping


Why Choose Dave?



Why is the Wait so Long?


Keisho or Sashikomi Finish?



Customer Feedback



Do It Yourself Polishing?



Avoiding Bad Polishers



Sword polishing Scams!



New World Record!



E-MAIL DAVE

davidhofhine@gmail.com
OR
davidhofhine@hotmail.com